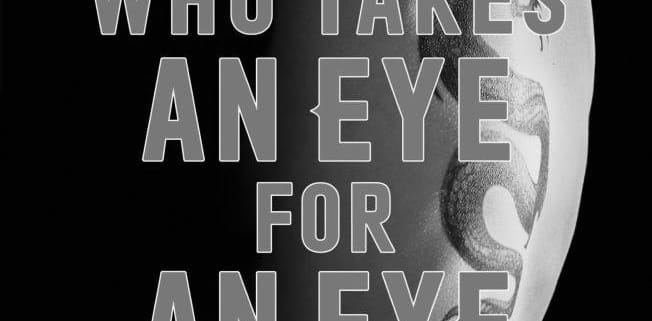 The girl who takes an eye for an eye
David Lagercrantz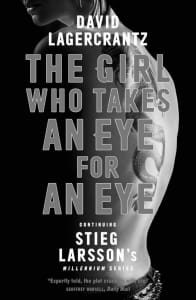 The girl who takes an eye for an eye
$32.99
Reviewed by Heather O'Connor
February 2018
I'm sure many of you read the trilogy written by Steig Larson about the amazing Lisbeth Salander. Following Larson's death, some arrangement must have been made with the family to continue the series, which was a world-wide success. The result is this novel, but it's rather difficult to recognise the original Lisbeth. She seems to have morphed into a much more 'normal' woman, with the odd lapse into anti-social behavior. The upside of this is that we don't get nearly as much detailed description of her technological genius, and also that the level of violence has fallen about 100%. The downside is that she is rather colorless.
We first encounter her in a prison where she is targeted by a particularly nasty inmate, and where she takes it upon herself to defend a vulnerable young woman whose fate is tied up with family honour violence. She is still connected to Mikael Blomkvist, although even he has lost a fair bit of his charisma. The story is not nearly as complicated to follow as those of the Millennium series, and is still a good read. But as a stand-alone, I doubt it would have attracted as much attention as the original.
The stand-out book from my Christmas reading is by an emerging Indigenous writer, Claire Coleman, entitled Terra Nullius. It's in the Bermagui library. I can't get it out of my mind—always a good indication from someone who often forgets what I've read a week ago! Highly recommended.
https://thetriangle.org.au/wp-content/uploads/2015/10/book-review.jpg
1000
652
Darryl Butler
https://thetriangle.org.au/wp-content/uploads/2021/01/masthead-orange.svg
Darryl Butler
2020-12-07 23:46:41
2020-12-10 12:32:46
The girl who takes an eye for an eye