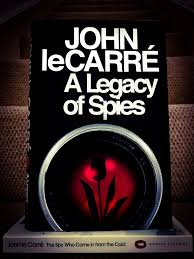 John le Carre, A Legacy of Spies, $32.99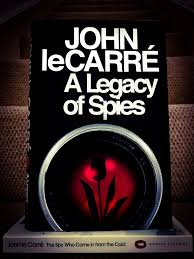 Reviewed by Heather O'Connor
December 2017
A close friend who is a Le Carre fan told me I should not read this unless I had read The Spy Who Came in from the Cold first. However, I did and really enjoyed it, although I can imagine it would have been easier if I had known the characters from the earlier books.
The central character is Peter Guillam, colleague of the famous George Smiley, co-worker and spy from the Cold War days. Guillam is happily living in retirement when he is summoned back to London by the current leadership of The Circus (as the British Secret Service was known.) He is called to account for secret service operations, almost unknown to the newest generation of spies. Threatened with possible lawsuits from the descendants of some of the characters involved, he must justify actions from a different time and space, remaining as always loyal to Smiley, who makes the briefest appearance in the book.
Le Carre was himself a spy in the Cold War period; his father also worked in security operations, so his details of the hows and whys of espionage are highly believable. I'm inspired to put the earlier books on my Xmas reading list.
What a great year of reading! Looking back over the Triangle reviews, I'm going to nominate Sebastian Barry as the most favorite author, followed closely by Julian Barnes, with a very special mention for our own Georgia Blain, RIP. Happy holiday reading!
https://thetriangle.org.au/wp-content/uploads/2015/10/BOOK.jpg
259
194
Darryl Butler
https://thetriangle.org.au/wp-content/uploads/2021/01/masthead-orange.svg
Darryl Butler
2020-12-07 23:44:12
2020-12-10 12:33:10
A Legacy of Spies