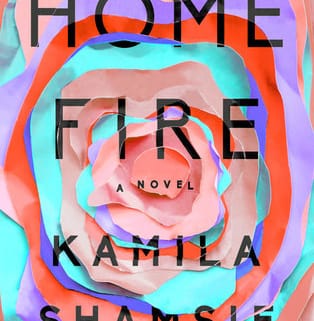 Kamila Shamsie,
Home Fire, $24.99
Reviewed by Heather O'Connor
March 2018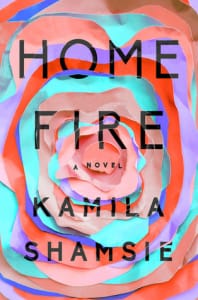 In his endorsement of this book, the Australian author, Peter Carey, recommended that it be read by every Prime Minister and President. I heartedly agree (bet they are really interested in my recommendations!)
Home Fire is a novel set in contemporary England, describing the lives of three young Muslim siblings: twin brother and sister, and an older sister who is left to raise the twins after the death of their parents. We find out that the father was a jihadist, and learn of the ongoing consequences of his activities abroad for his family living in London. Freed from some of the responsibilities as head of the family, the older sister heads for America to study, but the activities of the twins back home complicate her newfound freedom.
Adding to the complexity is the arrival in their lives of the son of the powerful UK Minister for Home Affairs, a Muslim of Pakistani descent, one determined to prove his loyalty to the state (and advance his political career) before all else.
In a relatively short novel, Kamila Shamsie manages to convey all the issues facing young, modern, educated Muslims living in the West, at the same time showing how a basically decent politician gets caught up in the tangle of world-wide politics and his own family's struggle to balance faith and modernity.
Even the politicians of whom we despair should be moved by this incredible story, and could be tempted to admit that the challenges facing multicultural countries go way beyond tweets and slogans. If you only read one book this year, make it this one.
https://thetriangle.org.au/wp-content/uploads/2015/10/Book-Review.jpg
475
314
Darryl Butler
https://thetriangle.org.au/wp-content/uploads/2021/01/masthead-orange.svg
Darryl Butler
2020-12-07 23:48:43
2020-12-10 12:32:01
Home Fire