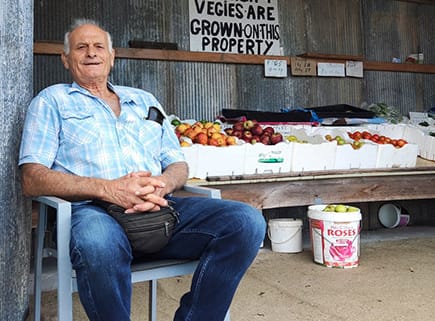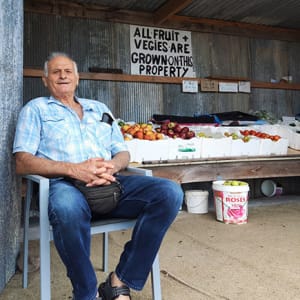 John Xuereb's favourite
1½ kg pumpkin, cut into equal sizes (use a tasty, dry pumpkin like Queensland Blue)
2 – 3 medium potatoes cut into medium chunks
2 onions, chopped
½ cup rice
1 tin Hamper Lite Corned Beef
3 rashers bacon, chopped
1 tablespoon tomato paste in ½ cup water
1 to 2 teaspoons sugar
basil leaves
salt and pepper to taste
6 sheets puff pastry 
Bake pumpkin until cooked. Put onions and bacon in a large frypan and cook until onion is soft. Add the corned beef, breaking it up, tomato paste, basil, sugar and seasoning. Let cool. 
Put potatoes and rice in boiling water in a large saucepan. Boil until just done. Do not overcook. Drain potatoes and rice, put back into saucepan along with the onion mixture and pumpkin. 
Preheat oven to 180 ºC and line a baking dish with baking paper. 
Spread about two ladles of cooled mixture onto a pastry sheet, not reaching the edges and fold pastry into a parcel. Repeat. Lay parcels into prepared dish with room between them. Brush with a beaten egg. 
Bake until top and bottom of pies are brown. Enjoy! 
https://thetriangle.org.au/wp-content/uploads/2022/03/Open-Sauce-2.jpeg
632
435
Debbie Worgan
https://thetriangle.org.au/wp-content/uploads/2021/01/masthead-orange.svg
Debbie Worgan
2022-03-30 15:06:19
2022-03-30 16:04:42
Pumpkin Pies