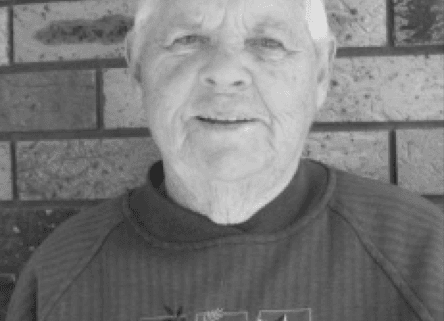 My Triangle 2009.08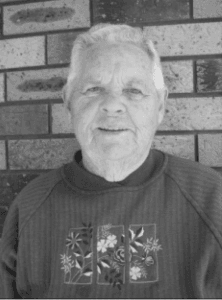 'Have you had your lunch?' Marge Shipton greeted me as I turned up to talk about her life spent dairying in the Triangle. Born in Cobargo at the home of Midwife Nurse Hadget in the early 1930s, Marge was the third child to Robert and Margaret (Hyland) Blacka. Raised on a dairy farm at Quaama and later on Tarlinton's farm "Cadjancarry" in Verona, Marge and her two older brothers helped with the hand milking.
In 1949 Marge's father was badly burnt in an accident on their Quaama farm, and was hospitalised for months. As the older brothers worked away, Marge and Margaret did the dairying and ran the Quaama farm purchased by Robert when the children were teenagers. Marge also cleaned and cooked for the Postmaster, Mr Slater. Eventually Marge's parents swapped houses with Earl and Joan Horne who had previously owned the dairy farm, as Robert's injuries prevented him from working as hard as he needed to keep the farm viable.
Marge later worked in Cobargo at Spencer's Café opposite the present day paper shop, and the Cobargo Hotel, where the passengers off the Pioneer Tour bus came every night for tea (dinner), bed and breakfast.
Marge married Neville ('Fatty') Shipton in 1952, and they purchased "Willowsmere".  While 'Fatty' worked away on other farms, Marge trapped rabbits, sprayed blackberries, fixed fences, drove the tractor and used the axe and chainsaw, as well as milked 35 cows twice a day. The cream was separated by hand for the Cobargo Butter Factory. The milk was for pigs and calves as everyone had their own cows in those days.
Fatty passed away in 1980. Marge has a son in Griffith, a daughter in Adelaide and Jenny in Wandella who works in Bermagui. There are ten grand children and seven great grand children. Grandson Joel works in Cobargo and calls in for lunch most days, and granddaughters Kayla and Danika work in Bermagui together.
Apart from caring for her family, Marge's favourite past-time is exploring the bush off the back roads with younger brother Jim Blacka of Quaama. A hard working life may have taken its toll on Marge's back but the old fashioned warmth and hospitality of an earlier era remain.
Maralyn Callaghan
https://thetriangle.org.au/wp-content/uploads/2020/12/Marge-Shipton-0908.png
600
444
Debbie Worgan
https://thetriangle.org.au/wp-content/uploads/2021/01/masthead-orange.svg
Debbie Worgan
2020-12-24 16:02:28
2020-12-30 15:59:29
Marge Shipton, Cobargo