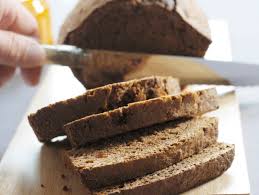 Kruidkoek and Mock Apple Choko Sauce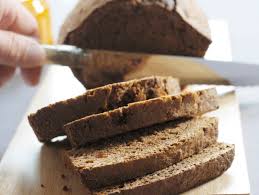 Lena Kuppens
The Kruidkoek is a traditional Dutch recipe, with the mixed spices a nice warmer for the colder months. Traditionally it's baked in a bread pan and sliced, but I like to bake it in a square baking tray and cut up in squares.
The 'Mock Apple Choko sauce' I made with the kids at the Cobargo Public School in the Stephanie Alexander Kitchen Garden program and they loved it.
Kruidkoek (Spice cake)
300g plain flour
200g brown sugar
1 tsp baking powder
2 tsp ground cinnamon
1 tsp ground cloves
1 tsp ground ginger
1 pinch nutmeg
200ml milk
1 tbsp golden syrup
Preheat the oven to 175C. Line a square 18 x 18 cm baking tray
Mix all dry ingredients in a big bowl. Warm the milk a little and melt the syrup in it.
Make a well in the dry ingredients and pour the warmed milk mixture in. Mix till a smooth wet batter. Pour batter in the prepared baking tray. Bake 25-30 minutes
Mock Apple Choko Sauce
2 Choko's
2 tbsp lemon juice
1 tbsp raw sugar
1 cinnamon stick
Peel, core and grate the choko's. Put the grated choko into a small saucepan with the lemon juice, raw sugar and cinnamon. Place on a medium heat till it boils, turn down the heat to low and cook till soft while stirring once in a while. When soft, take from the heat, leave to cool. When cool take out the cinnamon, check the flavour and adjust if necessary with a little more lemon juice and/or sugar. Transfer to serving bowl
https://thetriangle.org.au/wp-content/uploads/2015/10/Cake-2-1.jpg
195
259
Darryl Butler
https://thetriangle.org.au/wp-content/uploads/2021/01/masthead-orange.svg
Darryl Butler
2020-12-08 21:38:22
2021-01-06 16:11:04
Kruidkoek and Mock Apple Choko Sauce