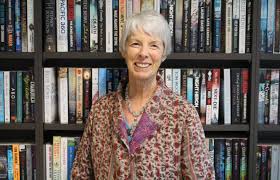 Lian Hearn Emperor of the Eight Islands: The Tale of Shikando, Hachette $29.99 (June 2016)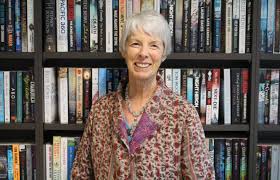 If, like me, you have been a huge fan of Tales of the Otori series (Across the Nightingale Floor et al), you will be so happy to know that this wonderful writer, now resident in Australia, has launched another series based in medieval Japan. This time, the central character is Shikanoko, a young man who has been made a sorcerer against his will. Despite numerous hair-raising encounters with evil spirits (and evil humans), assassins and ghosts, his innate goodness and the protection of his guardian spirits see him through to the end of this first in the series.
I confess to almost giving up after the first fifty pages, given the large number of people involved, the complexity of the relationships and my difficulty in understanding who was who. However, I am so pleased I persevered, because once I got over the panic of wondering which character was trying to unseat which Emperor etc, I just devoured it – didn't look up for nearly two days.
Lian Hearn has spent years researching Japanese history and language, and she brings to this book the same skills and respect for the culture as she did in the Otori series. Even if you are not into fantasy, give yourself the gift of reading this over the winter months – it is fantastic
https://thetriangle.org.au/wp-content/uploads/2015/10/Bookpic1.jpg
180
280
Darryl Butler
https://thetriangle.org.au/wp-content/uploads/2021/01/masthead-orange.svg
Darryl Butler
2020-12-07 23:04:14
2020-12-10 12:41:59
Emperor of the Eight Islands: The Tale of Shikando