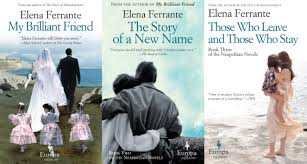 Elana Ferrante,  The Neapolitan Novels Text Publishing $22.99 (July 2016)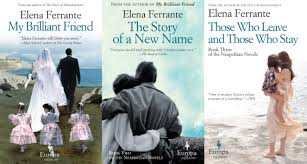 There are four books in this series: My Brilliant Friend, The Story of a New Name, Those Who Leave and Those Who Stay and The Story of the Lost Child. The publication caused something of a literary sensation and jettisoned the author (who remains anonymous) into international fame. Each book traces a period of time in the lives of two women who maintained a friendship stretching from their childhood days in Napoli. I read the first two, and to be honest – that saw me out. It's not that the story lines are not fascinating – the importance of long-term friendships, the challenges facing young women born into poor and confined circumstances, how women meet and overcome enormous obstacles to create interesting lives for themselves. However, the longer I read, the more I wanted to kick everyone along – it seemed to be taking an incredibly long time to tell what in effect, is a fairly simple story of human existence. But don't take my word for it – millions of readers around the world have been captivated by the stories and the writing. Through the Triangle and Well Thumbed Books, the four books will be available in the library. I'd love someone who reads and loves them to write another review!
In the meantime, start to catch up with your Sisters in Crime reading for the second weekend in October. Sulari Gentill has agreed to come for the festival, and a couple of her books are in the library, and one is available to borrow from Well Thumbed.
https://thetriangle.org.au/wp-content/uploads/2015/10/BOOK1.jpg
164
307
Darryl Butler
https://thetriangle.org.au/wp-content/uploads/2021/01/masthead-orange.svg
Darryl Butler
2020-12-07 23:10:36
2020-12-10 12:40:07
The Neapolitan Novels