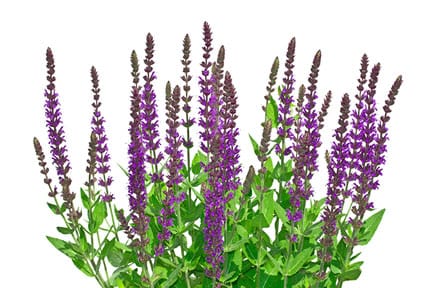 As a nurseryman, and one who is addicted to plants, I thought I'd share with you some of the plants I consider to be an absolute necessity in any garden – whether a garden of natives or introduced plants.
One of my all-time favourites is the genus of Cotinus (smoke bush). These beautiful deciduous plants come in a range of foliage colours from lime green through to reddish purple and all with an amazing plume-like panicle of flowers in a smoky grey-pink colour, resembling a hazy smoke-like appearance. My two favourites are 'Grace' and 'Golden Spirit'. The plants are reasonably tall, to about three metres in height, and the leaf colour in autumn is very colourful turning all shades of reds and golden yellow. A great 'background' feature plant. 
Of course, everyone has their favourite group of plants but it is always good to get other perspectives on plant selection as you might not have thought of something that would suit your situation.                                                   Another of my favourite genuses is Salvia. These are a diverse range of plants and come in many shapes and sizes, let alone flower colours. World-wide there are over 1800 species of this plant and this does not include newly released hybrids and varieties. Many are totally herbaceous, dying to ground level seasonally, and others are small woody perennials from ground covers to a metre plus in height. Some won't handle frost but most will, and nearly all are great plants for coastal gardens. Several are edible (sage) and all are great in encouraging bees and nectar-feeding birds to your garden.                                      
For those of you looking for a small tree there are two great options. A small deciduous tree suited to both inland and coastal gardens is the lovely Lagerstroemia (crêpe myrtles). These small trees attain a height of about four metres and come in several colours of white, red, crimson and pink. As they age they develop a lovely pinkish-grey mottled bark. They flower in late summer to autumn and all the new varieties are totally disease free. Older varieties suffered a bit from powdery mildew in humid situations. Two to look out for are 'Tuscarora' and 'Sioux'.
 If you are looking for a small evergreen tree you can't go past some of the smaller growing Magnolia grandiflora varieties. These have become very popular in recent years due to their neat habit, disease resistance and ability to cope with a wide range of climatic conditions. Many Councils, including Bega Valley and Eurobodalla Councils, have used them as street trees for these reasons. Several varieties currently available are 'Little Gem', 'Kay Parris', 'Exmouth' and 'Alto'. I have planted several in my home garden and they are great for creating a screen or for providing shade without taking up too much space.                                            
Moving away from introduced plants to Australian natives, I have too many to mention all those I love, but two outstanding genuses are Banksia and Grevillea. I just can't have too many of each in the nursery. Both groups have ground covers, medium to tall varieties and even trees – all come in many colours. Again, like all plants some are only suited to certain locations. Banksias particularly are a bit fussy about soil conditions, particularly if they are from Western Australia. Explain your situation to your nursery person and they will advise you as to the best plant for your situation. Grevilleas are similar to Banksias in that they too are particular as to where they are planted, but more so in terms of frost tolerance. Many are varieties from northern NSW and might not handle a severe frost. Once again check in at your local nursery. I could go on and on with my list but there is not enough space here to do so.
Autumn is probably the best time of year to plant new plants in your garden as the rainfall has been good, the soil temperature is still warm, transpiration rates are low and all this will give your plants a great start coming into next spring.                             
 Finally, on another note, your winter vegetable garden preparation and planting should be well under way. Seed and seedlings are now appearing in nurseries.
https://thetriangle.org.au/wp-content/uploads/2021/03/Sage_Broadleaf.jpg
288
432
Debbie Worgan
https://thetriangle.org.au/wp-content/uploads/2021/01/masthead-orange.svg
Debbie Worgan
2021-03-25 18:30:17
2021-03-25 18:30:17
Amazing Autumn