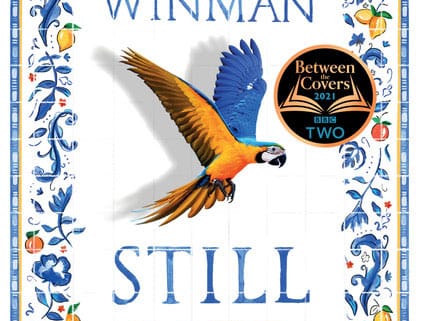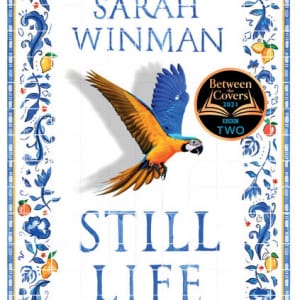 reviewed by Wendy Tucker
Still Life
Sarah Winman
HarperCollins, $32.99
This novel was my perfect antidote to a Christmas of rain, uncertainty and lots of visitors. It is a wonderfully rich, multi-layered, joyous and affectionate novel that spans the years between 1944 and 1979.
It is a character-driven novel with brave, transgressive characters who are a joy to know and show, in different ways, how lives can be resurrected and changed. And the city of Florence and the art of Florence are also living breathing characters.
The novel is bookended by two disasters in Florence – the first the destruction of the city by the departing German Army in 1944 and the second the great flood of Florence in 1966 when the Arno burst its banks and the entire city was underwater. The theme of the novel is one of rebuilding, resilience and renewal and the assertion that love, beauty and friendship are what sustains us.
In Italy in 1944, as the Germans are retreating, Evelyn Skinner, a midde-aged English art historian, meets Ulysses Temper, a young soldier from East London, and they accidently discover a hidden treasure of priceless artworks. Works of art were hidden in cellars and barns in villages all over Italy to keep them safe. This encounter leads Ulysses to begin understanding art as he asks Evelyn 'Why all this fuss?'. Evelyn gives the best explanation of the importance of art, beauty, and the human response that I have ever read but it is too long to quote here. I only wish Evelyn had been my art teacher and that I had learnt what Ulysses learns when I was his age.
This experience ties them together for life – although they don't know this at the time but their lives will intertwine.
Ulysses ventures into a devastated Florence where he saves an older man who is unable to accept the destruction of his city and attempts suicide.
Evelyn returns to her teaching and Ulysses returns to London's East End, his friends, Col and Cressy, who run a pub and his wife Peg. Peg has a baby daughter, fathered by an American soldier during the war. Ulysses loves The Kid as his own. The old man whose life Ulysses saved dies and bequeaths his substantial property in Florence to Ulysses. Ulysses and his chosen family of The Kid and Cressy begin a life in Florence. The novel explores the meaning of family – is it the family we are born into or the family we choose?
As well as a story of ordinary lives surrounded by extraordinary art, music, food and friendship, this novel is an extremely entertaining short course in Italian art history.
https://thetriangle.org.au/wp-content/uploads/2022/01/book.jpg
641
423
Debbie Worgan
https://thetriangle.org.au/wp-content/uploads/2021/01/masthead-orange.svg
Debbie Worgan
2022-01-30 11:31:19
2022-01-30 11:31:19
Still Life