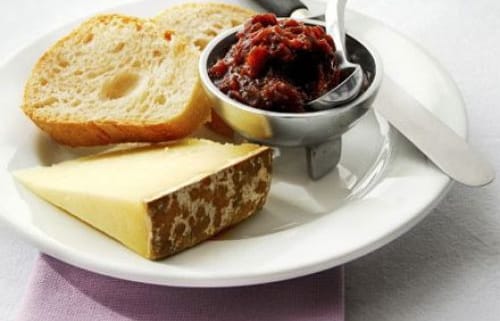 Rhubarb and Ginger Chutney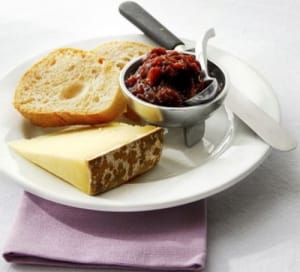 Evelyne A
1 kilo rhubarb [washed and cut into 2-3 centimetre pieces]
350ml red wine vinegar
650ml malt vinegar
4 cloves garlic, peeled and finely chopped
545 grams raisins
455 grams chopped dates
470 grams sugar
2 tablespoons salt
1.5 tablespoons Cayenne pepper [yes, tablespoons]
115 grams stem ginger in syrup finely chopped.  Janet and I used our own ginger marmalade. A good quality commercial one does the job but use double the amount!
1. Put all of the ingredients into a very large saucepan. leaving at least 15cm between the vinegar and top
2. Boil gently with the lid off until the rhubarb is soft.
3. The chutney is ready when you can drag a spoon through , parting it
4. Cool slightly before bottling, try to be strong and leave it for a week or two before using, it is divine.
Janet and I cooked this often. One of the amazing things is, you can use
frozen Rhubarb.   Mmmmm, sharp cheese, biscuits, or just slap it on a
ham sandwich! We always laughed at that little phrase.
https://thetriangle.org.au/wp-content/uploads/2015/10/rhubarb-ginger-chutneyo.jpg
454
500
Darryl Butler
https://thetriangle.org.au/wp-content/uploads/2021/01/masthead-orange.svg
Darryl Butler
2020-12-08 22:37:08
2021-01-06 16:22:01
Rhubarb and Ginger Chutney