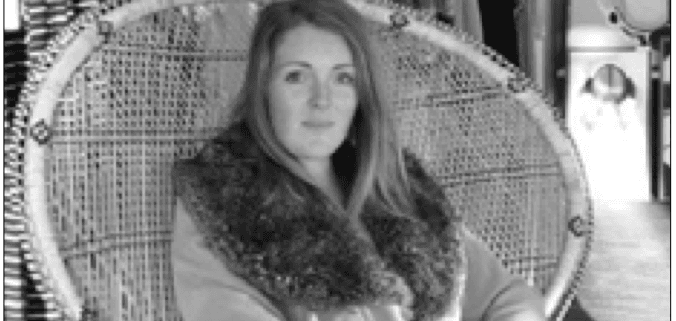 Lana Revill: born and bred in Bermagui
My Triangle 2018.07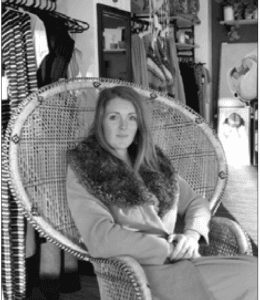 What is it about Bermagui that keeps you coming back?
I was born and raised here and I just keep coming back. I have travelled during my high school years playing volleyball all over Australia and NZ. I went to Canberra for study and work. I even bought a little place up there but home was always here. My parents live here.
My brother, Brad, was the apprentice greenkeeper at the Bermagui Golf Club and now lives overseas with his wife and consults as an agronomist and greenkeeper. His big break came from working as the Head Greenkeeper for the Sultan of Brunei.
Being raised here does not limit your opportunities in life. It is hard to put into words, but there is just something here that can't be found any place else that I've been. Maybe it is the mountains and the sea, lakes and islands all combining to make it such a special environment.
What do you do for work?
Well, it is not a place where you will find employment opportunities like in the city. I have been fortunate to find work in Bega and Bermagui and I ran my own business before I had Zara, my two-year-old daughter with my partner, Nate. I had a shop in Narooma with a friend before I had Zara but we both had other opportunities come our way so we closed that shop.
Since Zara, Nate and I have both started our own businesses to have more flexible hours and secure a future for our family. Nate works very hard in his Southern Slabs concreting business. Living on the coast means long drives to get to work sites so often he can be gone twelve hours a day and often works six days a week.
I was running my pop up shop, Boho Republic, over the holiday peak seasons since Zara was born. After nearly four years of being in the retail business on the coast I have learnt a lot. I think if you want to live and work here you need to be creative and take some risks. I have just signed up for a permanent lease for Boho and my Dad helped me refurbish my shop so I am now excited to be taking on the challenge of being a permanent small business owner here.
What do you do in your spare time?
Any spare time I have, I am usually looking for more ethically produced products locally or in Australia and I have found some amazing people doing amazing things. Each one of my products has a very interesting back story. I have skin care from a permaculture farm in the Bega Valley; hats associated with the tree.org pledge so when you purchase a hat, they plant ten trees in deforested areas; greeting cards that you can plant in your garden when you are done with them and you get flowers that pop up to keep on giving! I love finding the quirky and interesting.
Ethically, it's really important to me that my business has quality clothing, shoes and homewares which are benefiting craftspeople directly where I can source these. I am really excited about some beautiful glassware from Myanmar that should be arriving soon. We have also been plastic bag free from the start.
As a family, we spend time outdoors. Nate is a keen fisherman, an adventure-seeking guy who loves to get out in the wild. We both enjoy diving. Zara is a real animal lover. She spends a lot of time chasing our chickens around. We also have some great friends with kids too so we can hang out with them and enjoy being part of such a small but tight community. A lot of my friends have also recently returned to Bermagui to raise their kids here too. Keeping Bermagui as clean and beautiful as possible is very important to me.
Ann Maree Menager
https://thetriangle.org.au/wp-content/uploads/2020/12/Lana-Revel-1807.png
780
676
Debbie Worgan
https://thetriangle.org.au/wp-content/uploads/2021/01/masthead-orange.svg
Debbie Worgan
2020-12-30 14:16:18
2020-12-30 16:14:25
Lana Revill: born and bred in Bermagui