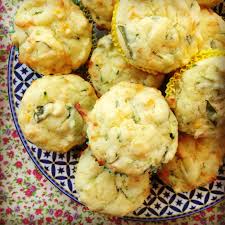 Dawn Hollins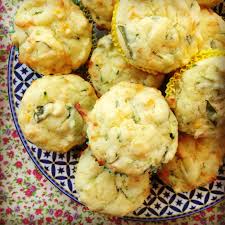 During the Cobargo Folk Festival we hosted the delightful guitar duo from Western Australia, Guy and Damian from Desert Child. I'd made pear muffins for the first time, simply because I had several ripe pears. They were out-of-this-world!
I've since made blood plum muffins, banana and pineapple muffins and the latest batch from rhubarb and frozen blackberries, another great combination.
So here's the recipe for Pear Muffins endorsed by Desert Child
Wet mix ingredients:
half a cup each of margarine (or butter)
sugar
golden syrup
2 eggs
1 cup milk
4 fresh pears, peeled and diced
Dry mix ingredients:
3 cups SR flour
2 teaspoons each of cinnamon and mixed spice
4 teaspoons ground ginger
Blend margarine, sugar and golden syrup. Beat in eggs, add milk and mix well. Stir in the pears. Fold in the dry ingredients. Place in prepared muffin pans and bake at 180 C for about 25-30 minutes.
For a change try your hand at a savoury version, wonderful with soups and salads or in a lunch box. Muffins can lift a simple meal into another realm.
Corn and Cheese Muffins
Wet mix ingredients:
1 large onion, diced
half a cup of milk
3 eggs
1 cup grated cheddar cheese
140 gm tin corn kernels including the liquid, or the equivalent of kernels scraped from fresh cobs
Dry mix ingredients:
2 and a half cups SR flour with a pinch of cayenne pepper
Place wet mix ingredients in a bowl and stir well. Add the dry mix and combine. Place in prepared muffin pans, top with extra grated cheese and bake at 200 C for 25 – 30 mins.
Muffins freeze well and are a great stand-by for family meals and unexpected guests. Imagine spinach and parmesan; mint and green pea; tomato and herb; mushroom and bacon; chutney and cheese; pesto or peaches and cream!
Happy Cooking!
https://thetriangle.org.au/wp-content/uploads/2015/10/Corn-Muffins.jpg
225
225
Darryl Butler
https://thetriangle.org.au/wp-content/uploads/2021/01/masthead-orange.svg
Darryl Butler
2020-12-08 21:26:38
2021-01-05 21:36:54
Fruit or Savoury Muffins