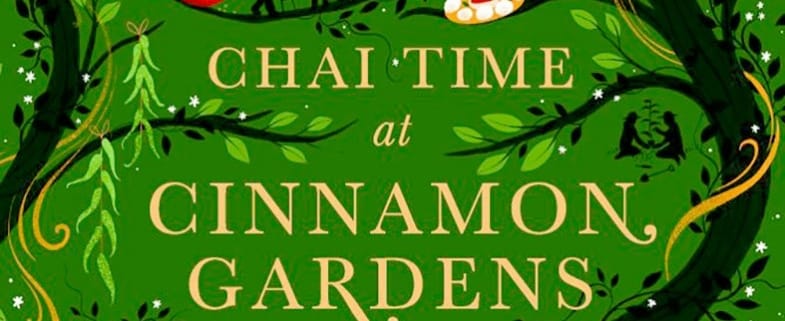 Chai Time at Cinnamon Gardens  
reviewed by Wendy Tucker
by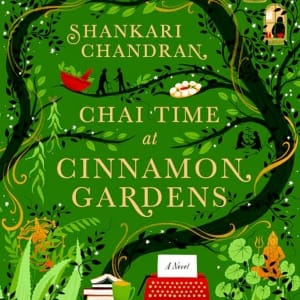 Shankari Chandran
Ultimo Press
Chandran, a Sydney-based lawyer of Tamil heritage won this year's prestigious Miles Franklin prize of $60,000. I like to read the winning book, judged by an esteemed group and deemed to be the best book of the year with an Australian theme. I'm still reeling from this confronting and sometimes confusing novel.
I had by-passed it because of its cosy cover and cute title, assuming it was a light read about a diverse and eccentric group of funny elderly Australians living in a Western Sydney nursing home. Then I got to about page twenty and had to stop. A flashback scene telling of torture and persecution by the police of a family suspected of being Tamil sympathisers stopped me. This was followed, in real time by another distressing scene of one of the survivors of this family, now a refugee in Australia, being attacked while walking to his night shift, by a group of white youths because of the colour of his skin. But I was now warned of what was ahead.
The story is told in two timelines, the present day as the second generation, Tamil owners of the nursing home struggle with accusations of racism. This begins when it's discovered that a statue of Captain Cook was removed from the nursing home garden and escalates to uncover the growing discord in Sydney's multicultural Western Sydney, where the 'ungrateful migrant /refugee who have been given a home in this wonderful country' sentiment grows. This triggers the trauma of both staff and residents who escaped terrors in their home countries.
The second time line is through flashbacks to the Sri Lankan civil war as experienced by numerous characters.
It's a lot to keep track of and there are many characters. It is an inter-generational epic and Chandran immerses the reader in historical fact and detail. The most disturbing scenes are horribly real.
No, it's certainly not a cosy read. It addresses racism, the consequences of colonialism, how history is distorted and the trauma of the Sri Lankan civil war without flinching. And, of course, with the help of those funny, eccentric, elderly nursing home residents.
https://thetriangle.org.au/wp-content/uploads/2023/09/Chai-Time-670x1024-1.jpeg
1200
785
Debbie Worgan
https://thetriangle.org.au/wp-content/uploads/2021/01/masthead-orange.svg
Debbie Worgan
2023-09-27 14:54:17
2023-09-27 14:54:17
Chai Time at Cinnamon Gardens