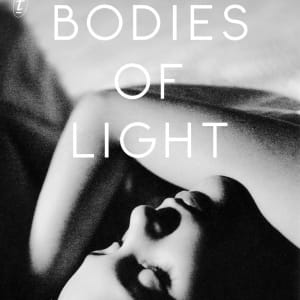 Bodies of Light
by Jennifer Down
reviewed by Wendy Tucker
This novel won the 2022 Miles Franklin Award and was short listed for the Stella Prize. Bodies of Light was praised by reviewers and compared to A Little Life by Hanya Yanagihara and Douglas Stuart's Shuggie Bain so I was excited to read it but aware that it may be confronting.  Maggie has escaped her life in Australia and changed her name twice but an email from a childhood foster-care friend who is trying to find her throws her into the memories she has tried to forget and thus begins her account of a tragic life in the form of a memoir.
Maggie is an unreliable narrator, sometimes lucid, even brutal, at other times foggy and hazy. Whatever the mood, dark or light, the writing is beautifully evocative and true.
We follow Maggie's life from the age of four in 1973 to the present. She is first abused at four by a family friend and at five years old is in a Children's Home or placed in foster care. Most of these are unloving or even cruel and Maggie is again abused by her foster father. This novel shows the gross inadequacy of out-of-home care in Australia and, according to the Royal Commission, not much has changed since the 1970s.
We think that Maggie may have found happiness in a loving marriage, but any happiness is marred because Maggie keeps her past secret, even from those she loves and so can never be her real self. She acknowledges to the reader that she doesn't know who she really is. This theme of love lost because so much is kept hidden continues through the novel.
Further tragedy and loss come, and come, and come some more. There is a resemblance to the Kathleen Folbigg case, and it is probably here that I stopped believing in this novel.
The novel is written in the first person as a memoir, so we only have Maggie's voice and thoughts and, for me (and I suspect I'm in a minority here), it started to strike a false note. The author interviewed many people from similar backgrounds to Maggie's but, as a fictionalised memoir, it didn't entirely hit me in the solar plexus as it should have. And, again, that may just be me. I think a third person view would have served her better.
It is a beautifully written novel of tragedy and, finally, quiet survival.
https://thetriangle.org.au/wp-content/uploads/2022/10/book2.jpg
1181
1181
Debbie Worgan
https://thetriangle.org.au/wp-content/uploads/2021/01/masthead-orange.svg
Debbie Worgan
2022-10-26 16:44:32
2022-10-26 16:44:32
Bodies of Light