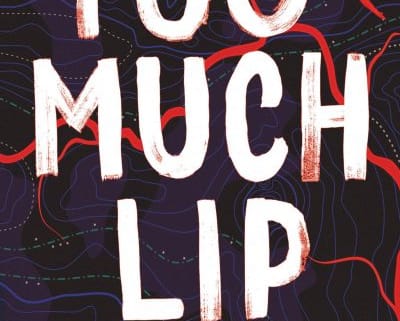 Melissa Lucashenko,
Too Much Lip, $29.95


We should all give thanks each day for Queensland University Press, which is up there with the ABC in my list of institutions for which we owe eternal gratitude. QUP is a strong supporter of emerging (and established) Indigenous writers, none of whom are more entertaining than Melissa Lucashenko. If you haven't already read her first novel, Mullumbimby, I highly recommend it. Too Much Lip is a terrific follow-up.
It tells the story of the 'lippy' Kerry Salter, arriving home in Northern NSW from Queensland on a stolen Harley, to say goodbye to a dying elder. Her intended stay of 24 hours extends as she gets caught up in the family struggle to stop development of their Bundjalong land (not to mention her starting an affair with a non-Indigenous man.)
The dysfunction and chaos surrounding her family should be tragic, but most of the time it's hilarious – I still can't work out how she does that! Each family member has a cocktail of misfortunes, foibles and challenges. Put the lot together, and it should be yet another tale of an Indigenous community falling apart. Yet she also vividly portrays the affection that underlies their fraught relationships, the strength of their connection to country and determination to save it from the hands of greedy developers. Their struggle to find forgiveness of each other in their fight against the world will resonate with anyone who is driven mad by family dynamics.
At the end of the book, you can't help but hope that the author brings back Kerry Salter; her life would be a great series. I presume she will remain determined to raise her voice in anger, most of the time, with obvious justification. At other times, her 'lippiness' is that which permeates most families – it's just that she is more honest than most of us!
https://thetriangle.org.au/wp-content/uploads/2018/10/Too-Much-Lip.jpg
597
400
Darryl Butler
https://thetriangle.org.au/wp-content/uploads/2021/01/masthead-orange.svg
Darryl Butler
2020-12-08 12:11:14
2020-12-10 12:29:35
Too Much Lip