Linda Sang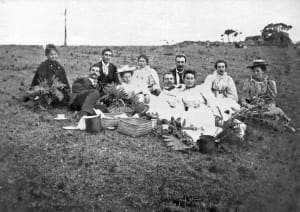 The Triangle area has a strong heritage of picnics, as can be seen in these gorgeous old photos from the 1800s from the Bermagui Historical Society's collection. Pack your picnic and head for your favourite spot to enjoy the perfect weather of September—not too hot, not too cold … and the flies are still asleep! The Triangle would love to see some photos of your family picnics.
Jody Vassallo, who has provided some of her delicious recipes, is an awarding-winning cookbook author, publisher, Ayurvedic health coach and yoga teacher. She has recently moved to Tilba and now teaches regular yoga classes in the Tilba Little Hall and runs women's wellness retreats both in Australia and overseas.
Last month Jody photographed images for her new cookbook here in Tilba. This book will be on sale March 2019. Jody is currently working on a fundraising cookbook called Farmer with all proceeds going to farmers in need.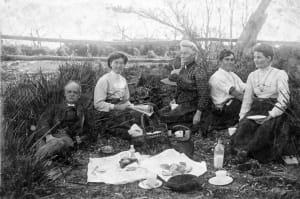 75 g (½ cup) linseeds (flaxseeds)
½75 g (½ cup) mixed pepitas and sunflower seeds
75 g (1/2 cup) sesame seeds
50 (½ cup) chia seeds
50 g (½ cup) almond meal
sea salt, to sprinkle
Preheat the oven to 160°C. Line a baking tray with baking paper.
Put the linseeds, mixed seeds, sesame seeds, chia seeds and almond meal into a bowl and mix to combine. Add 250 ml (1 cup) of water and stir until the mixture comes together.
Spread the mixture on the prepared tray (as thickly or thinly as you wish) and bake for 40 minutes, or until crisp. Cut the large seed cracker in half and turn to cook on the other side. Bake for 15 minutes or until crisp and dry. Remove from the oven and allow to cool on the tray. Break into bite-sized crackers.
Serves 4–6
https://thetriangle.org.au/wp-content/uploads/2018/09/victorian-picnic.jpg
904
1280
Darryl Butler
https://thetriangle.org.au/wp-content/uploads/2021/01/masthead-orange.svg
Darryl Butler
2020-12-10 22:54:25
2020-12-13 15:03:27
Picnic time!