As we progress through autumn there are many things that we could be doing to assist our gardens in preparation for the cool winter months.
If you haven't commenced your winter vegetable garden you must get things into the ground post haste and let things establish before the soil starts to cool down.
The soil should be dug over to a depth of 250mm and added to the soil at this time, a generous amount of animal manure forked through with the addition of some garden lime, say three to four handfuls per square metre.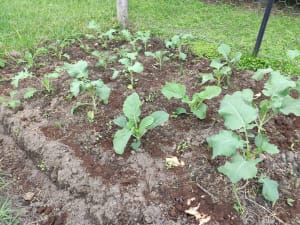 Evenly rake out the surface, breaking up large clods, and you are ready to plant.
There are generally two ways to establish the garden, either by seedlings you have bought from a reputable nursery or those you have grown yourself, or by seed.
If planting by seedling you plant in situ. If starting from seed, you either sow into a seedling tray and once the seedling gets to a transplantable size you plant out, or you direct sow into the space you have allocated for the particular group you are intending to grow.
From my experience as a horticulturist of some 50-plus years, there are some vegetables that I would suggest are better planted by seed, and some by seedling.
These are my suggestions for late autumn/winter gardens:
Seedlings: cabbages, cauliflowers, beetroots, spinach, silverbeet, broccoli, lettuce and kale.
Seeds: carrots, parsnips, turnips, peas, broad beans, onions.
I have not mentioned some varieties here, but some research on the internet will tell you what to do.
Moving along from the vegetable garden to other tasks, there is still plenty to do.
Most summer-flowering perennials will now be starting to look a bit untidy. Plants like salvia, agastache and lavenders can be reduced in size by about one th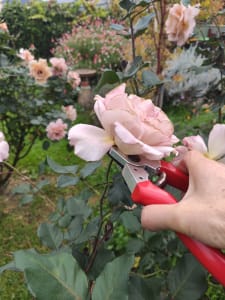 ird. This will give them an opportunity to have one final flowering before the cool of winter sets in.
Herbaceous perennials like echinacea, monarda, hosta, dahlia and Easter daisy can be cut back to just above ground level.
Annuals like pansy, poppy, primula, stock, wallflower, viola, sweet peas and lobelia should be established in the ground now before it gets too cold and this will set you up for some great spring colour.
Mulching: while the soils still have some warmth and moisture left in them, it's a good time to mulch your gardens to protect surface roots from drying out and from the soon-to-be cold soils—wood chips and gravel for the general garden beds, and sugar cane or lucerne mulch for the vegetable and flower gardens.
Dead-head roses to tidy up but don't do any hard pruning until late June/July. Pruning will encourage new growth, and, being very supple, the new growth will be burnt off if you have an early frost.
https://thetriangle.org.au/wp-content/uploads/2020/03/garden-2-scaled.jpg
1920
2560
Jen Severn
https://thetriangle.org.au/wp-content/uploads/2021/01/masthead-orange.svg
Jen Severn
2020-12-13 14:29:32
2020-12-13 14:29:32
Seasonal progression