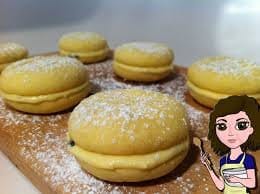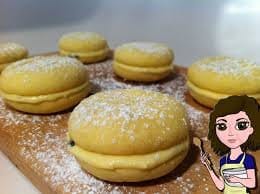 Mark Jenkinson
Mark is an enthusiastic baker and is sharing some of his favourite recipes that he cooked at his cafe. Some of his inspiration came from his mother's own recipe book. Linda Sang
250g butter
1 ½ cups of plain flour or equal SR and plain flour
4 tbsp custard powder
4 tbsp icing sugar
dash of vanilla
Preheat oven 150C. Prepare tray and line with baking paper.
Beat butter and sugar until very fluffy, then fold in the rest.
Roll mixture into small balls, place on prepared tray and press down with back of fork leaving space between biscuits.
Cook for 15-20 minutes. When biscuits are cool join together with icing.
Icing
1½ cups icing sugar
1 tbsp vanilla
2 tbsp butter
2 tbsp hot water
These are melt-in-your-mouth stuff. Haven't tasted better.
https://thetriangle.org.au/wp-content/uploads/2015/10/Mmoment1.jpg
194
260
Darryl Butler
https://thetriangle.org.au/wp-content/uploads/2021/01/masthead-orange.svg
Darryl Butler
2020-12-08 21:53:11
2021-01-06 16:14:46
Mum's melting moments