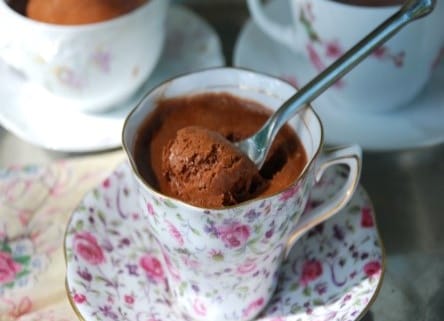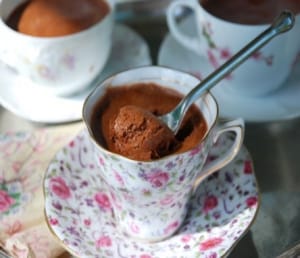 Carolyn Bate
'Betty Bate? She's the best cook in Wollongong!'
'Yes, but don't eat on the day you go for dinner. The serving are huge and you must leave room for dessert!'
'How does your mother do it? She's whipped up a dinner for ten with a day's notice!'
These were the sort of comments I'd hear about Mum's cooking. I didn't realise how good she was until I left home and had to fend for myself. I managed to melt the kettle and a saucepan in the first week. Raw food and a packet of crisps was the order of most days.
No-one was ever allowed in Mum's kitchen, but as she mellowed she'd come rushing in all excited to tell me the secret to somebody's mushroom dish was nutmeg! Or say 'those potatoes are floury, put in some cream and horseradish'.
Her cookbooks were exercise books filled with pages from the Women's Weekly Home Maker section, circa 1939, with dishes like Bloater Paste or Breadcrumb Tart… which, thankfully, she never made. She had a huge collection of recipes in her head, cakes from the time she had a shop in the Strand … then desserts (oh, how I miss her Lemon Delicious and Butterscotch Pudding … aah …) from her time as cook for the Fairfaxes. Hildar Lunch was the Fairfax's nanny and a good friend. Whenever she came to visit, mum would make her this dessert.
Hildar's favourite
225 grams dark chocolate
5 large eggs
1-2 tablespoon brandy, grand mariner, cointreau
Melt the chocolate with a knob of butter in a heatproof bowl over a saucepan of gently simmering water. Don't let the bowl touch the water. Stir in brandy or whatever and set aside to cool.
Separate the eggs. Mix the yolks with the chocolate away from the heat. Whip the egg whites until fluffy. Spoon some whites into the chocolate mixture to loosen it up then fold the chocolate mixture into the egg whites.
Pour into tea cups or glasses and place in the refrigerator. Leave to set for at least six hours.
Serve with vanilla cream and grated chocolate. Garnish with candied orange pieces.
This was Mum's take on chocolate mousse, which we thought was pretty exotic back in the 50s and much simpler than today's recipes.
But while Betty is the mistress of sweet, I'm a devotee of piquant. And with a brother in Africa and a daughter in Spain it wasn't long before I discovered the delights of Moroccan fare …
https://thetriangle.org.au/wp-content/uploads/2015/10/recipe-2.jpg
382
444
Darryl Butler
https://thetriangle.org.au/wp-content/uploads/2021/01/masthead-orange.svg
Darryl Butler
2020-12-08 22:43:25
2021-01-06 16:23:03
Hildar's favourite