Kia Kaha
A solidarity event in response to the Christchurch mass shootings took place at Well Thumbed Books, Cobargo, on Saturday 13 April, three weeks after the shootings.
The texts in this document were read out at the event, in the order in which they appear. We're offering them in this digital form so that people who attended the event can read the texts they heard, and people who didn't attend can share this experience.
The texts are:
excerpts from the speech on New Zealand's response to the shootings by Prime Minister Jacinda Ardern to the New Zealand Parliament
13 poems by members of the Well Thumbed Poets group in response to the events, and
a statement by the Contemplative Network in support of the network's New Zealand members.
Jacinda Ardern's response
Excerpts from New Zealand Prime Minister Jacinda Ardern's speech to Parliament on Friday 22 March 2019, one week after the Christchurch shootings.
'Mr Speaker, Al salam Alaikum.
'Peace be upon you. And peace be upon all of us.
'Mr Speaker, March 15 will now be forever a day etched in our collective memories.
'On a quiet Friday afternoon, a man stormed into a place of peaceful worship and took away the lives of 50 people.
'That quiet Friday afternoon has become our darkest of days.
'But for the families, it was more than that.
'It was the day that the simple act of prayer — of practising their Muslim faith and religion — led to the loss of their loved ones' lives.
'Those loved ones were brothers, daughters, fathers and children.
'They were New Zealanders. They are us.
'And because they are us, we, as a nation, we mourn them.
…
'I wanted to speak directly to the families.
'We cannot know your grief, but we can walk with you at every stage. We can.
'And we will surround you with aroha, manaakitanga and all that makes us, us. Our hearts are heavy but our spirit is strong.
…
'There is a huge focus on ensuring the needs of families are met.
'That has to be our priority.
…
'There have rightly been questions around how this could have happened here.
'In a place that prides itself on being open, peaceful, diverse.
'And there is anger that it has happened here.
…
'I implore you: speak the names of those who were lost, rather than the name of the man who took them.
'He may have sought notoriety, but we in New Zealand will give him nothing. Not even his name.
…
'This of course doesn't take away the responsibility we too must show as a nation, to confront racism, violence and extremism.
'I don't have all of the answers now, but we must collectively find them. And we must act.
'We are deeply grateful for all messages of sympathy, support and solidarity that we are receiving from our friends all around the world.
'And we are grateful to the global Muslim community who have stood with us, and we stand with them.
'I acknowledge that we too also stand with Christchurch, in a devastating blow that this has been to their recovery.
'I acknowledge every member of this House that has stood alongside their Muslim community but especially those in Canterbury as we acknowledge this double grief.
'As I conclude, I acknowledge there are many stories that will have struck all of us since March 15.
'One I wish to mention, is that of Hati Mohemmed Daoud Nabi.
'He was the 71-year-old man who opened the door at the Al-Noor mosque and uttered the words 'Hello brother, welcome'. His final words.
'Of course, he had no idea of the hate that sat behind the door, but his welcome tells us so much – that he was a member of a faith that welcomed all its members, that showed openness, and care.
'I have said many times, Mr Speaker, we are a nation of 200 ethnicities, 160 languages.
'We open our doors to others and say welcome.
'And the only thing that must change after the events of Friday is that this same door must close on all of those who espouse hate and fear.
'Yes, the person who committed these acts was not from here. He was not raised here.
'He did not find his ideology here, but that is not to say that those very same views do not live here.
'I know that as a nation, we wish to provide every comfort we can to our Muslim community in this darkest of times.
'And we are. The mountain of flowers around the country that lie at the doors of mosques, the spontaneous song outside the gates.
'These are ways of expressing an outpouring of love and empathy. But we wish to do more.
'We wish for every member of our communities to also feel safe.
'Safety means being free from the fear of violence.
'But it also means being free from the fear of those sentiments of racism and hate, that create a place where violence can flourish.
'And every single one of us has the power to change that.
'Mr Speaker, on Friday it will be a week since the attack.
'Members of the Muslim community will gather for worship on that day.
'Let us acknowledge their grief as they do.
'Let's support them as they gather again for worship.
'We are one, they are us.
'Tatau tatau, Al salam Alaikum, Weh Rahmat Allah, Weh Barakaatuh.'
Thirteen poems by members of the Well Thumbed Poets
The Well Thumbed Poets are a group of ten poets who meet at Well Thumbed Books in Cobargo once a month to share our work and learn about poetic forms and techniques. Four of the ten are Kiwis who have come to live in Australia.
Poetry is often a way that poets record and process their responses to events in our lives, through a mixture of observation and reflection, trying to use vivid language to obtain insights.
Six members of the Well Thumbed Poets read out these poems to people who attended the Christchurch shootings solidarity event at Well Thumbed Books, in the hope that they would help others who were also struggling with shock, horror, outrage and sadness at these events. We now offer them to followers of the Triangle blog in the same spirit.
Kia ora koutou.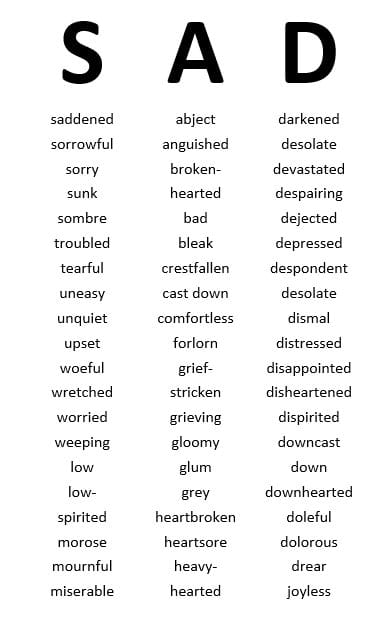 —Jennifer Hawkins
A Lament for Christchurch
Fifty Muslims at prayer;
murdered in moments
by a senseless fanatic
using weapons of war
in a time and place of peace.
A blind prejudice;
cultivated in a world
corrupted by the dark ignorance
of disengaged populism;
fostered by the cynicism
of political opportunism,
and legitimised by
right-wing extremism.
Allowing an inchoate sense of exclusion
to invite fear to curdle towards hate,
and hate to spill towards
violence.
—Ian McFarlane
a stone thrown
one beautiful Friday
in a summer season beside the river Avon
when heads are bowed in devotion
and children dressed in their Sunday best
an evil appears and lives are taken.
inside the mosque a holy place
the community has come to pray
a walking nightmare holding a gun
shoots again and again and again
blood, broken bodies and screams fracture the sacred day.
a stone thrown casts ripples in the pond
forcing us to confront the baseline of our kind,
the vindictive beast of hatred
festering in hearts carved with malevolent intent,
a long dark shadow is cast over Aotearoa and beyond.
is forgiveness even possible?
this act has paralysed our compassion
cast doubt upon empathy
cracked our hearts
eroded peace of mind
interfered with understanding
and uncomfortably reminded us
that some people
do not care for the children
as we do.
the stone thrown casts ripples
this atrocity repeated
in many lands by evil hands
and we wonder how we can make this better?
and so we pray,
we pray that all people return to honour and respect
to loving kindness and good intentions.
we pray
we reclaim our humanity
reforge our love
and rekindle the flame of divine light within all.
amen
—Sandra Taylor
Christchurch (acrostic poem*)
Crying
Hearts
Repel
Ignorance
Seek
Tenderness
Choose
Hope
Unknot
Racial
Calamity
Hold on.
green & red
Hagley Park walkers
Have bits of grass on their shoes
One Friday lunchtime
Your blood runs into the street
Your breath ebbs on a call to prayer
—Linda Albertson
* An acrostic poem is one in which a word (here, 'Christchurch') is used to provide the first letter of each line.
Disbelief erupts!
Horror envelopes!
Questions – how?  why?
Humans led to this?
What takes hold?
Juxtaposition – love!  hate!
May love come to reign over this!
—Hazel Davenport
Kia Kaha (sonnet)
To Kiwiland, a place of peace and sanctuary,
he came to build a wall of hate and fear
this land, while overwhelmed with tears
where blood and death will not be easily
washed away – for him there is no victory
we hold our Muslim families dear
in our hearts – the message is clear:
this attempt to divide has failed miserably.
Vigils are lighting up around the earth
in solidarity, with floral tributes and messages
handwritten 'kia kaha' –  stay strong
a miracle is happening a surge
of love breaking down vestiges
of any barriers.  In this land we all belong.
—Rachel Colombo
Two mosques in Christchurch
Turn away from the door
return the bullets to the gun
throw the gun in the sea.
Let the people shake themselves
as though waking from a dream.
Let them stand up again.
Let them go on living
in this ordinary world
worrying about money
trying and sometimes failing to be kind.
Let the mothers live to hold their grandchildren
the husbands and wives to grow old together.
Don't leave them lying there.
Do you really want to live in that world?
It's not too late.  Turn away.
—Kai Jensen
we are the same
who claims to not know hatred?
to be all love and light,
who does not know the taste of hate's dark arrows
or felt the spiked tongue of revenge.
our confusion is many layered
we cannot comprehend
this heinous act
this violent crime.
shocked beyond comfort
silenced by despair
families are murdered
while in sacred prayer.
we struggle to understand
thrash around for probable cause
seeking blame and explanation
reviewing history policy and laws.
we are the same
you and I
you with your black face
you with your squint eye
you with your head scarf
you with your tats and piercings
you with your gender changes
you with your faith
pagan catholic
jewish muslim
pentecostal faithless
you, all of you
we are same same.
blood flows thru my veins as yours
we are born of earth and return to earth
we breathe the same air
we had mothers, fathers and cousins
milk teeth and porridge,
the same sun looks down upon you as me
the same stars light up our night sky and
the wind comes for everybody.
But you,
you that have fostered hostility in your heart
cultivated malice in your mind
you that dared to use your god given hands
to tear apart precious lives
you cannot be the same.
mercy is not for you
we have much in common
it is true
except this
this vicious deed.
you are dead to us now
you extinguished your light
discarded your humanity
your kinship to us.
we turn our backs on you
open our hearts
to a community in mourning.
for all the lives ripped apart
we offer comfort and healing love.
there is no solace for you
because while hatred may visit we choose to desist,
we choose to care, to love to hope,
we choose to Not Act with malicious intent
to not ever forget
that we are all kindness and all love.
amen
—Sandra Taylor
This is what the words say
The thoughts won't leave my mind
and I can't work it out
but this is what the words say.
The tears of a city mingle
with spattered blood
lacing the green grass of Hagley Park.
The Press is sodden.
Squeeze the pages, wring out the words
and watch the letters drip to the ground.
Notice how blood seeps
into the leaves and litter kerb-side catch,
scattering darkly against a tunnel of traffic
as a green light flicks to bright red.
I want to drop to my knees
gather up the fallen
letters
remake the words
rearrange the sentences.
—Linda Albertson
On a Perth Pavement
Petals cascaded from bouquets
Tears washing Perth pavement
Words of compassion flowed from cards
Prayers spilling onto Perth pavement
In darkness a lone cyclist stops
He sprinkles the flowers
From his plastic water bottle
A passing be-scarfed woman thanks him
I thank him
He responds shyly, gratefully
The gates of the city mosque are closed
Only quietness can be heard
A quietness embraced
By expressions of loving kindness
For their community
Our shared community
—Kate Taylor
Ka Ora
Aotearoa
is overwhelmed with tears
dark clouds gather
as the country confronts
its loss of innocence
we wear headscarves
as they are laid to rest …
across the country
they run out of flowers
for memorials
across the ditch
iconic sails display
a silver fern
a central station emblazons
their cousins' red, white and blue
the earth quakes
as bikie gangs
and schoolchildren
Ka Mate Ka Mate
Ka Ora Ka Ora
a seismic shift
is rocking the nation
but will this fault line
break through the barriers
that divide us?
may Jacinda's
words of peace and compassion
be engraved in stone
and not washed away
by a tide of indifference
—Rachel Colombo
Of bees and walls (sonnet)
This bee doesn't know there is a wall
to keep apart what's mine and what is yours
to wonder when he hears a magpie call
if the sound before alighting has to pause
to think which side the wall it falls upon
which neighbour owns the carol freely sent
or is the hymn trilled as a gift to god
its precious joy unfettered by a fence
And gathering pollen – now from yours now mine
will the hard-won honey be as pure
or will he cross an arbitrary line
and so transgressing break some man-made law
wee bee you're doing just what you  must do
ours is the task of separating who from who
—Jennifer Hawkins
Statement in response to the Christchurch shootings from the Contemplative Network
For our sisters and brothers in New Zealand
He aha te mea nui o te ao
What is the most important thing in the world?
He tangata, he tangata, he tangata
It is the people, the people, the people.
Aotearoa is waking up after having our innocence horribly removed.
We will have all looked out to those killed, to those injured, to their families, their friends and their communities, to those who witnessed it, those who carried them to hospital, to hospital staff who have bandaged their wounds, those who kept the scene safe, those who carried the news to all of us … those leading a way forward with openness and compassion.
Equally we will have looked out at the immediate perpetrators and wondered how could their hatred lead them to do this?   Then perhaps at the social media outlets and wondered why they didn't take down the YouTube of it more quickly and so allowing others in their hatred to praise it while it was happening.
It is likely too, that we may have looked out and felt an emptiness within, a wordless gaping hole struggling in disbelief or flooded with despair.
It's been said by others already that something as horrendous and heinous as this can't ever be understood rationally because it is not rational. However, in that emptiness within, we may notice that we too have harboured hate in small and insidious ways and that we too have to acknowledge that while we can't conceive of doing what was done yesterday, we commit, unthinkingly, small acts that can cause harm and cause others to lose their innocence.
To have compassion, is to be broken open and to be made tender by that not hardened.  For most of us, this is only possible by standing beside and with others trying to do the same.   To everyone within the Contemplative Network, both here in Aotearoa and in Australia, let's stand together in openness so that we may all take the next step to planting seeds of trust, hope and love.  It's sorely needed now.
Te mamae me te pōuri nui e ngau kino nei
With love and sympathy
From the Contemplative Network team